10 Things To See On Long Beach Phu Quoc, Number 3 Will Shock You
10 Wonderful Things

To See On Long Beach, Phu Quoc

When most people visit Phu Quoc, Vietnam's largest island, they normally stay in and around Long Beach (Bai Truong), which is Phu Quoc's most popular beach and the epicenter of all
tourist activity. Long Beach is located on the western side of the island and is more than 8kms in length. Although it is jam packed with hotels, resorts, and of course tourists the beach itself has some great things for you to see. Here are our Ten Things To SEE on Long Beach:
1. Hanging Palm Tree
If you are looking for that stereotypical low hanging beach-side palm tree, there is *one* on Long Beach. This palm is perfect for wedding pictures, selfies, and even to hang a hammock off of. You fill find this beautiful palm tree near the northern section of the beach.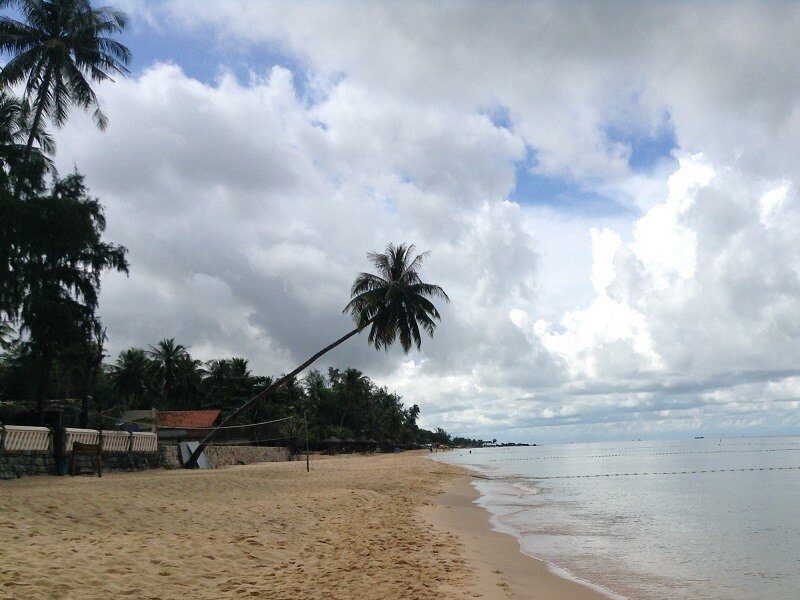 2. Phu Quoc Mermaid
Phu Quoc's seas is a habitat for the critically endangered Dugong Dong aka Sea Mermaid however the chance of seeing this beautiful and elusive creature is very slim. You can, however, see a colorful rustic mermaid statue which is located near the backpacking area of Long Beach Village.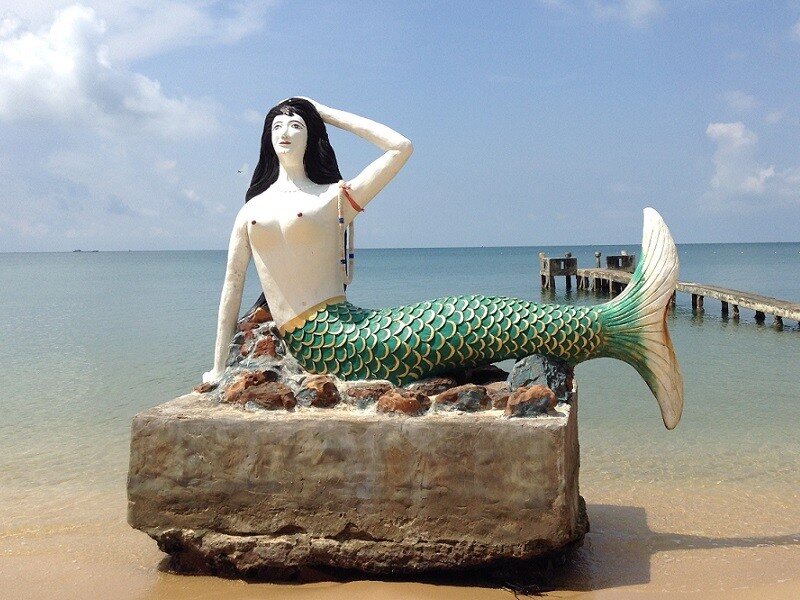 3. Dolphin Statue
Next to the mermaid statue is the kids favorite dolphin statue.  There are dolphins in and around Phu Quoc but no one has seen one in decades. If you want to see a dolphin while on Phu Quoc then head on over to Vinpearl Land, Phu Quoc's very own theme park.

4. The Long Beach Pier
The rarely used pier is located next to the dolphin and mermaid statues and directly across from the Long Beach Resort.  Get your selfie stick and smartphone ready as this is a great spot to take pictures.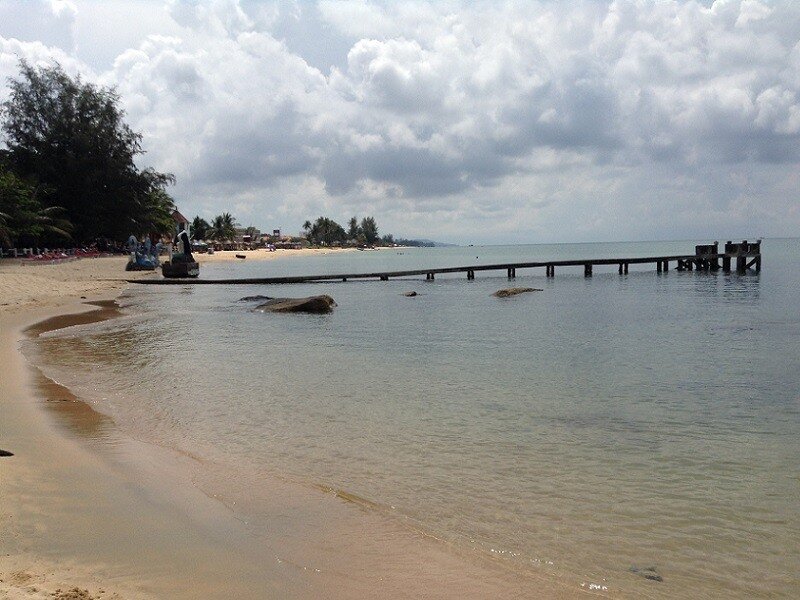 5. The Long Beach "Rocks"
The Long Beach Rocks is just plain awesome.  The Rocks is an area that consists of, well, rocks and it is located very close to the Long Beach Village area. This is the best spot to snorkel off the beach on Long Beach and you may even see a seahorse or two.  Full moon parties are also held here.  Look for coral embedded in the rocks and forage for wild ocean edibles. 

6. The Beginning Of Long Beach
Here an estuary splits "Long Beach" into two sections – North Long Beach and South Long Beach.  North Long Beach represents the established touristy area whereas South Long Beach represents an area where you will find newer 5 star resorts as well as vacation property.  This is a great spot to view the coastal beach ecosystem of Phu Quoc.


7. The End Of Long Beach
Long Beach is indeed long but it does eventually end.  However do not be distraught as the end of Long Beach represents a great area for off the beach snorkeling and fishing.  Young lovers congregate here in the evening to watch the sun go down.


8. Discover Starfish
Keep on the look out for this starfish species as you walk along Long Beach.


9. Miniature Landmarks
Located beach side at the Long Beach Resort you will find a collection of miniature Asian landmarks.  Great for kids and adults alike!


10. The Famous Long Beach Sunset
And of course, the best thing to see here on Long Beach is the ocean sunset!