Long and narrow Ham Ninh (Ham-Knee-an) lies on the eastern side of Phu Quoc Island. What was once a sleepy fishing commune, Ham Ninh has emerged as a top tourist destination on Phu Quoc Island.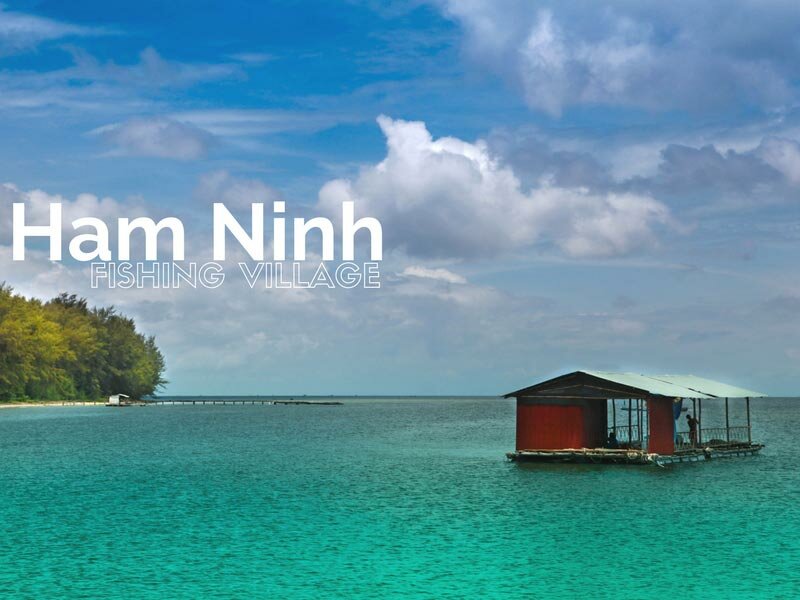 In the past Ham Ninh was a place where many fishermen went to seek shelter from the storms. Slowly a community was established that centered around fishing and diving for pearls. The original inhabitants lived in either thatched bamboo huts or on their boats and led a simple life.
Today Ham Ninh is a commune in transition. With the influx of tourists and the development of the islands infrastructure and power grid, Ham Ninh has seen sizable growth. There are more restaurants, hotels, shops, and even a few gas stations now than a decade ago. The main economy here is still based on fishing however a lot of locals are transitioning to servicing the booming tourist industry. Rustic bamboo thatched homes still do exist however they are slowly being replaced by the concrete variety.