Hon Bang Island Beach On Phu Quoc
Hon Bang Island Beach on Bang Island is a great place to have a picnic, swim, and snorkel. Learn more about Bang Beach today!
Hon Bang Beach Overview
Bang Beach on Hon Bang Island is located off the north west coast of Ganh Dau, Phu Quoc. It is a small beach that is surrounded by coral teeming with life.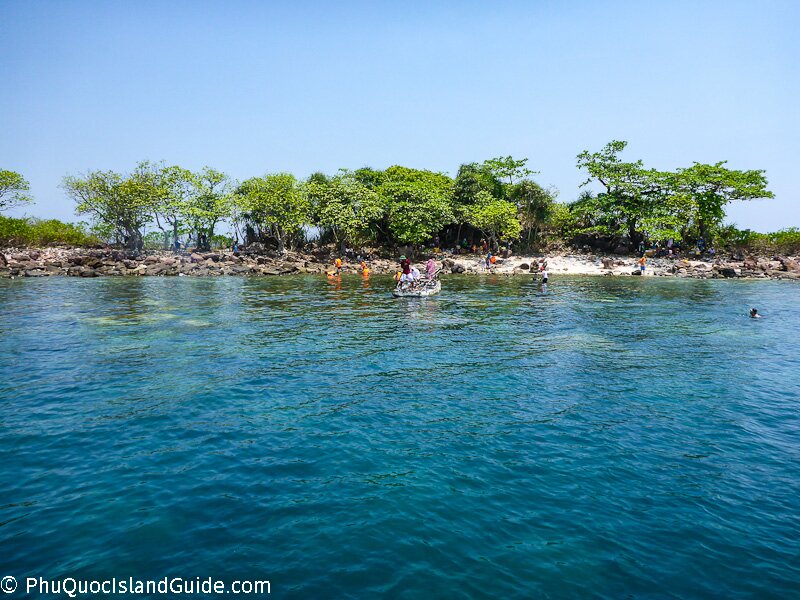 How To Get To Bang Beach
The only way to get to Bang Beach is by a) either commissioning your own boat from Ganh Dau Beach or b) by joining an organize tour operated by 754 Restaurant in Ganh Dau Village.
What To See & Do
Picnic: Bang Beach is a favorite picnicking spot for the people of Ganh Dau Village. You can bring your own food and have yourself your very own beach BBQ.
Snorkel: The island is surrounded by coral waiting to be explored.

Fishing: You can fish in the surrounding waters here as well.
Swimming: The water around Bang Island is calm and clear and perfect for swimming.