Rach Tram Phu Quoc Trail
Trek or hike through the Rach Tram Trail and discover beautiful flora and fauna on Phu Quoc Island.
Rach Tram Trail Overview
The Rach Tram Trail is a system of trails located north of Bai Thom in Rach Tram Village and adjacent to the Phu Quoc National Park coastal boundary.

The trek through this area is relatively easy and it is best to hike this trail early in the morning. There are multiple trails here taking you to various sections of the Phu Quoc forest and even the Phu Quoc National Park legal boundaries.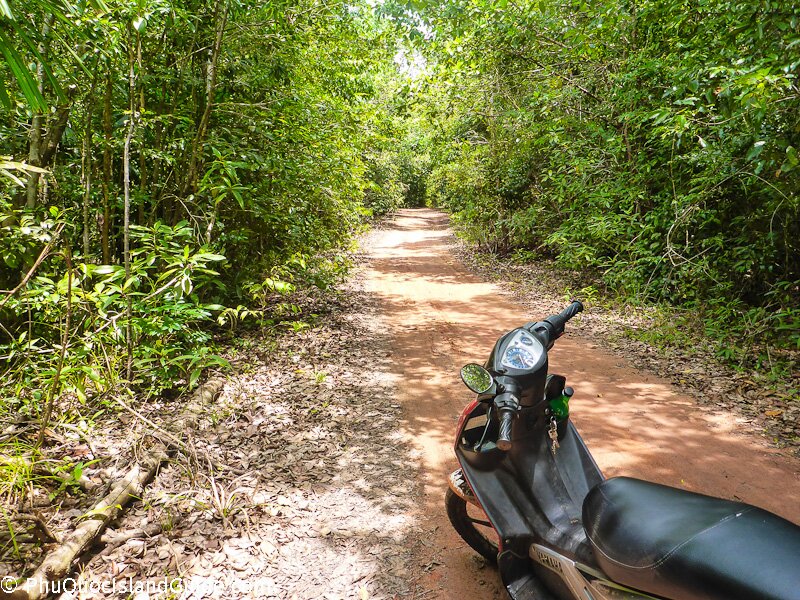 Rach Tram Trail Flora & Fauna
The Rach Tram Trail is a great trail to view plants and wildlife. Like with all things natural, please only take pictures and do not disturb the wildlife. Some of the wildlife you may encounter here are eagles, snakes, hornbills, a variety of insects amphibians and reptiles.

The plant life here is remarkable as well. You will find a variety of secondary forest trees, fungi, palms, etc.


How To Get To The Rach Tram Trail On Phu Quoc
The Rach Tram Trail is located in the north east section of Phu Quoc. The trail can be reached by navigating your way to the road that takes you to Rach Tram Village. Look for the large Phu Quoc National Park sign that marks the entrance to the trail.

Summary
Reviewer
Review Date
Reviewed Item
Author Rating