Best Snorkeling In Vietnam
Snorkeling in Vietnam is awesome. Its great for everyone. Don't expect to find large marine life here like sharks, manta rays, or whales, but there is a ton of underwater marine life to discover.
Snorkeling in Phu Quoc
Phu Quoc is the best snorkeling destination in all of Vietnam and a great place to see the countrys macrolife such as nudibranches (sea slugs), seahorses, etc. Situated in the Gulf of Thailand, Phu Quoc's coral gardens are some of Vietnam's best. There are numerous snorkeling spots in and around Phu Quoc and you do not need to join a pricey snorkeling tour which normally take you to bleached out areas. The best way to discover the underwater marine life in Phu Quoc is by getting our Phu Quoc Snorkeling Guide, the best snorkeling guide in Vietnam!

Con Dao Snorkeling
Although famous for scuba diving, there are a lot of spots where you can snorkel in the Con Dao archipelago.
Snorkeling in Nha Trang

There are 3 great places to snorkel
Bai Dai Beach

Bai Dai Beach is our favorite place to snorkel. You can snorkel directly off the beach and see plenty of life in only 1 meter of water. The sea here is clear, warm, and calm. Friendly and plentiful fish swim close by. The setting is gorgeous and easy to access. Even in waist deep water, dozens of species of reef and inshore fish common to Nha Trang waters can be seen.
Location: Bai Dai Beach, just a few kilometers north of the Cam Ranh International Airport. The snorkeling spot is located along the northern coast.
National Oceanographic Museum of Vietnam
Hon Mun Marine Park
Nha Trang Bay boasts over 12,000 hectares of scattered reef filled sea and it is the number 1 scuba diving destination in Vietnam.
BEST MONTHS: April To October.
Whale Island (Hon Ong or Ile de la Baleine)
Snorkeling in Nam Du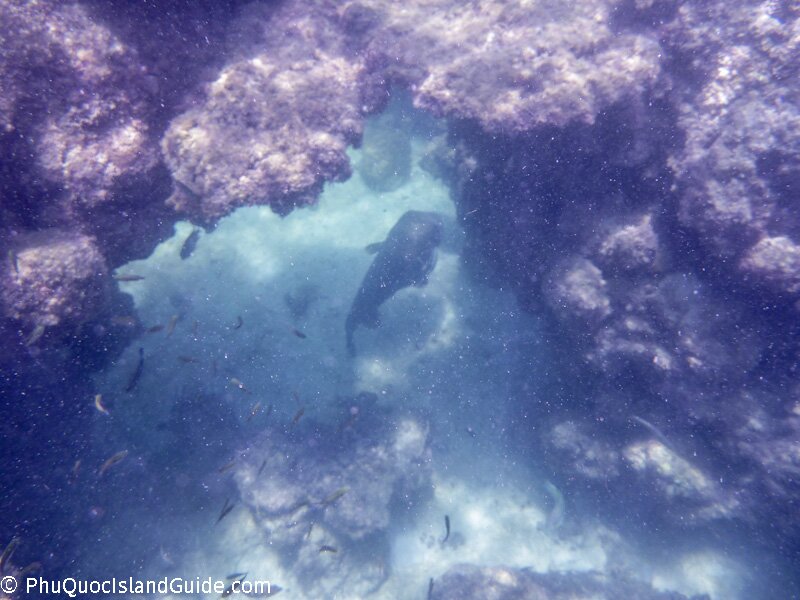 Summary
Reviewer
Review Date
Reviewed Item
Author Rating