Su Muong Pagoda
The Su Muong Pagoda (also known as Chua Su Muon and Hung Long Tu Pagoda) is a renowned religious site on Phu Quoc Island. Perched on top of a hill, it was founded in 1932 by Nguyen Kim Muon, a well-respected accountant turned monk.
Su Muong Pagoda on Phu Quoc
This old mountain pagoda located at the edge of town just outside the Duong Dong Town limits is a great place to visit if you need a break from the beach and want to explore Phu Quoc's many religious site. At the Su Muong Pagoda you will find many colorful statues, a nice walking path that takes you up a hill where you will find a great view of the surrounding forested area, as well as a gift shop and small restaurant. Parking and admission are both free.


Su Muong Pagoda Tour
The main hall is built on a 3 meter thick stone and the statue of Buddha is worshiped inside. To get to the main hall, visitors must climb up over 60 stone steps.
There is also a fat and playful Buddha statue just outside the main hall as well.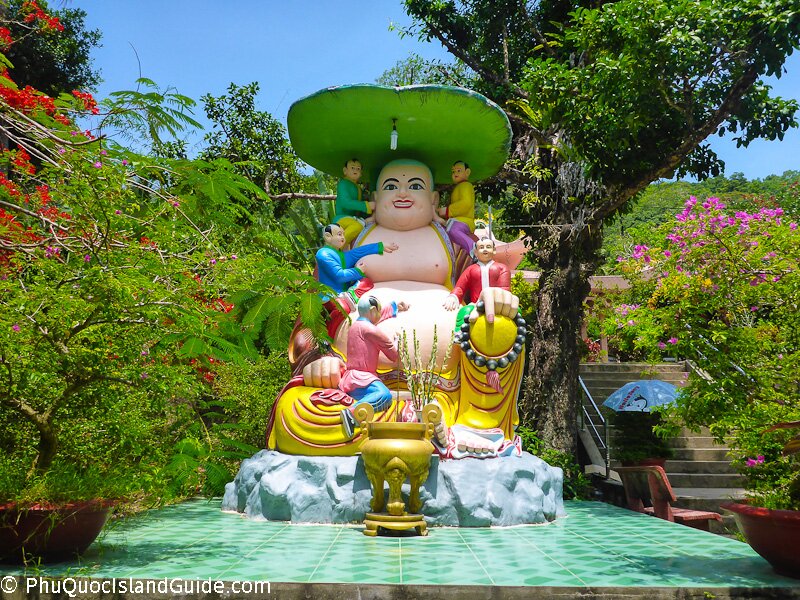 The panoramic views at the back of the Su Muong Pagoda are spectacular here. This place is worth a visit for its' ambiance and the mountain scenery.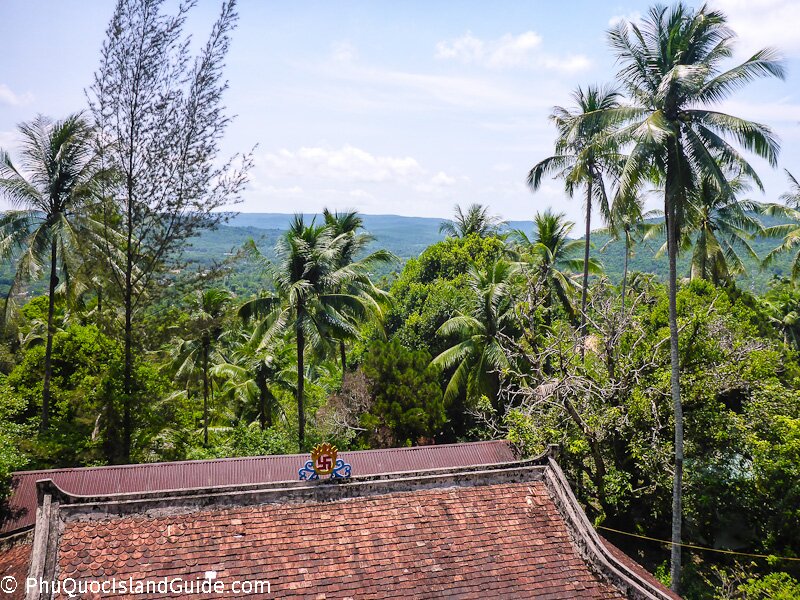 How to get there
The road leading to the Su Muong Pagoda is about 4kms east of Duong Dong Town on the way to Ham Ninh Village.  Once you have arrived at this road, you need to travel another 1km uphill to reach the parking area.  There is no fee to visit this site.