Suoi Tranh Stream & Waterfall
The Tranh Stream (Suoi Tranh) is Phu Quoc's most impressive and considered to be one of the best natural attractions on island. Although the
waterfall
is not big, it is still picturesque and the trail leading to the falls is very scenic. Follow the wide cobblestone like path into the forest and you'll pass colorful souvenir stands, a variety of trees and vegetation, and small streams on your way to the waterfall. Soon you will feel a cooling mist dispersing through the air, and suddenly the gushing falls come into view. Stop at the rest area at the base of the falls to take some photos, enjoy cold drinks and snacks or dip your feet in the cooling river, or head further up the hill to stand on top of the falls. It takes about 20 minutes to get to the falls from the main entrance.
Overview Of Tranh Stream
The Tranh Stream is popular among organized tour groups so try to arrive early. Unlike Da Ban Stream, this place has a lot of amenities such as proper washrooms, a garden, and vendors selling food and souvenirs. There is an area to park your motorbike, bicycle, or car and parking costs 10,000VND.  Admission to the stream is only 5,000VND and it is often not collected.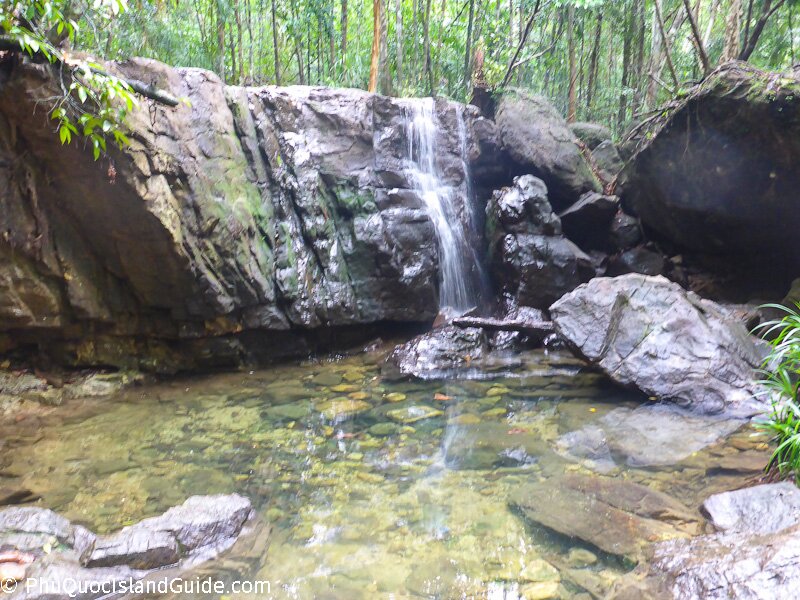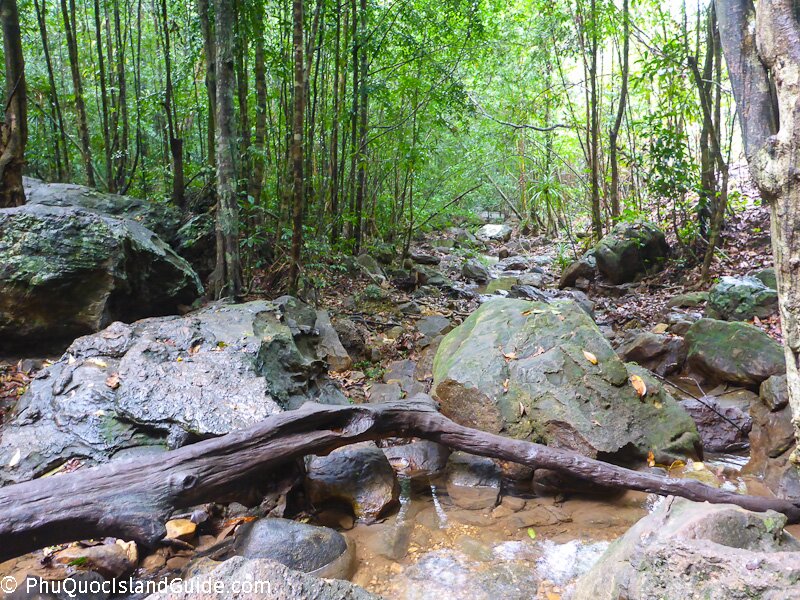 Location Of Suoi Tranh: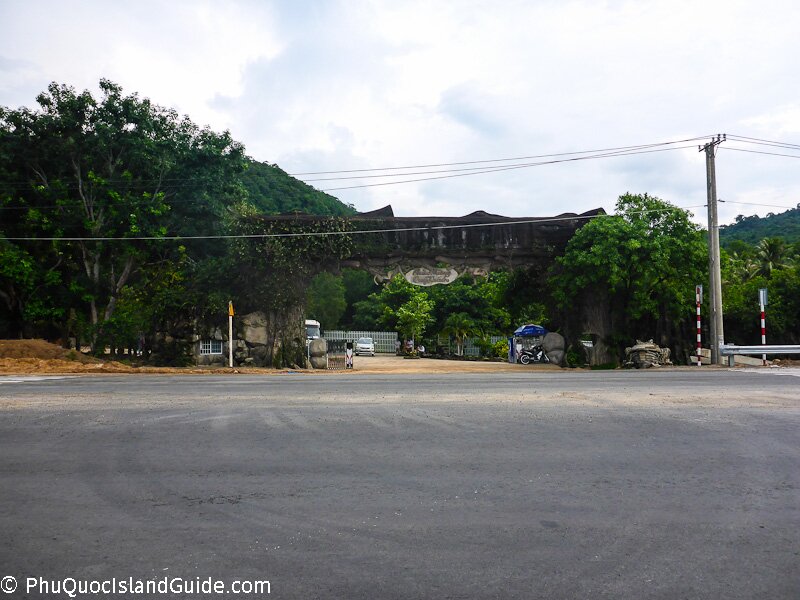 From Duong Dong Town and the Long Beach area, it will take you about 15minutes to get to Tranh Stream. Head south on Tran Hung Dao Street towards the airport and at the roundabout, before the airport, turn left. Travel for about 5 minutes until you reach the end of the road and then make a right onto the main road. Travel for another 7 minutes and on your left hand side you will see a giant concrete gate.
What to see
Bat Cave – Further up the trail is a rather impressive cave that is worth a visit if you have time.
Wild Orchids & Ginseng – As you walk towards the trail, keep an eye out for orchid, ginseng, and other beautiful flora.
What to do
Picnic – be like a local and bring your own food.
Soak – you can't really swim at the waterfall site but you can soak in the pool created by the falls.
Where to eat and drink
There are a few small snack shops that have been setup along the trail that sell drinks, fruits, quail eggs, rice and pork, etc. in case you get hungry.
Need to know
Like with most waterfalls, the falls here are more impressive during the rainy season but it is also worth visiting during the dry season.
If you do not arrive early, expect to share your Phu Quoc waterfall experience with a lot of other tourists and locals.
Summary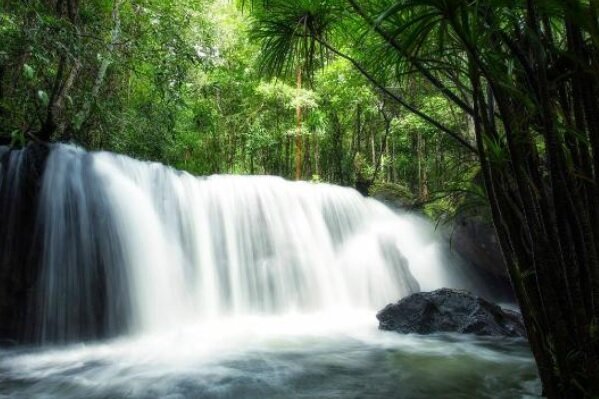 Article Name
Description
An detailed account of one of Phu Quoc's famous waterfall
Author