Phu Quoc Pepper
Explore the numerous fish sauce production factories on Phu Quoc and learn how this pungent sauce is made.
Phu Quoc Pepper Plantation Overview
Phu Quoc pepper is famous for its spice and heat, especially the red pepper. In Phu Quoc, farmers do not use chemical fertilizers but organic fertilizers and dry peppers under the sunlight instead of by machine as in other regions. There is approximately 385 ha of pepper plantations on Phu Quoc Island, mostly in the Cua Duong and Cua Can villages and Phu Quoc produces nearly 1,000 tons of pepper each year, as of 2014. During the main harvesting season running from February through to July, only ripe peppercorns are collected by hand and divided into 3 kinds: black pepper, red pepper and white pepper.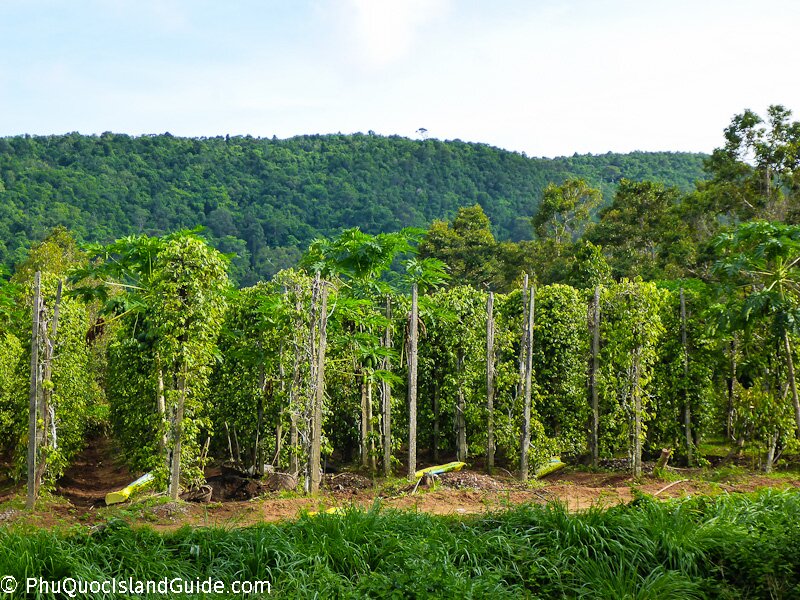 Unlike Kampot pepper, Phu Quoc pepper has not achieved the status of "protected geographical indication" but that is bound to change in 2015. With the rise of the commodity prices of these South East Asian peppers (140,000 VND to 180,000 VND per kilogram), the local government plans to expand plantations to 500 ha by 2015 and 1,000 ha by 2020 to yield 3,000 tons per year.
Phu Quoc Pepper Plantation Tours
Tourist can easily visit a pepper plantation on Phu Quoc. There are 3 plantations in Duong Dong Town which are easily accessible and if you plan on traveling around the island you cannot miss a pepper plantation. There is actually no tour per se… you just visit the plantation and then you can purchase the pepper. There are guided tours, but the expense is not necessary.