Phu Quoc Night Market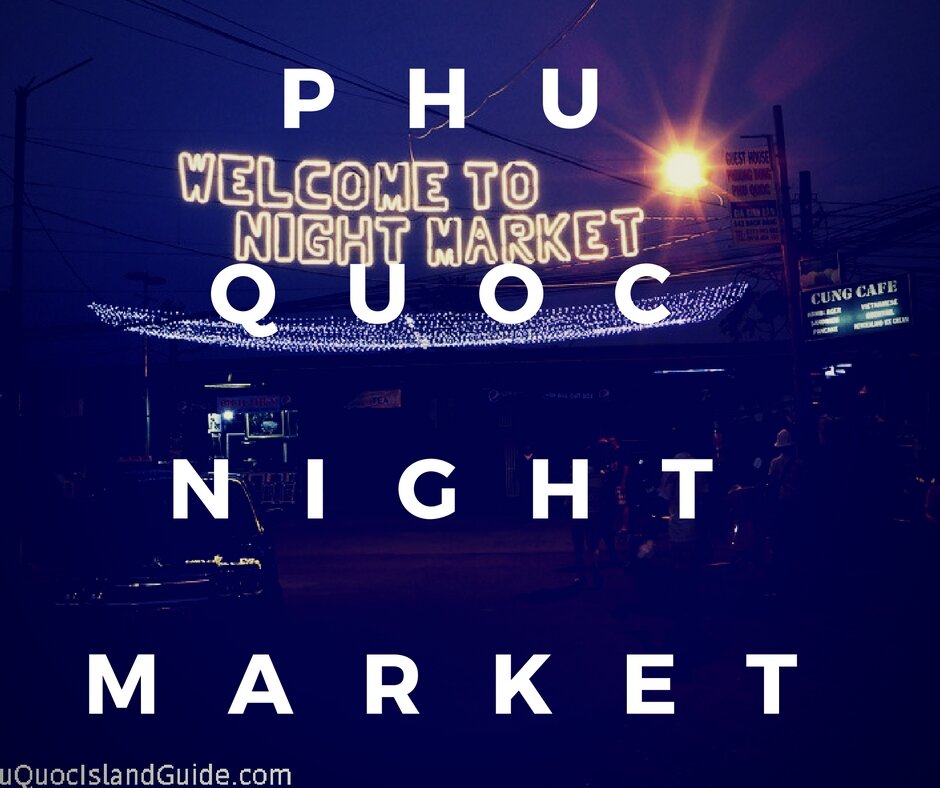 The Phu Quoc Night Market (Chợ đêm Phú Quốc) in Duong Dong is a open air market where tourists can shop for souvenirs, Phu Quoc pearls, eat fresh bbq seafood, drink, as well as try a variety of Vietnamese and local treats.  Previously known as the "Bach Dang Night Market", the Phu Quoc Night Market officially opened in 2016 after the decommissioning of the old night market called the Dinh Cau Night Market, is a great place to visit not only for the food but also the ambiance. It is probably the number #1 entertainment option, and probably the most popular as well, on Phu Quoc after the sun has gone down for most tourists and it is suitable for the entire family.
What we like: Piles and piles of fresh seafood – from a gourmet dish of grilled scallops, a plate of fresh steamed ginger squid served with the famous Phu Quoc fish sauce, boiled sea snails, oysters, flower crabs cooked with noodles, grilled sea urchin, shrimps galore, lobster, as well as shark!
What to buy: Phu Quoc pepper, pearls, shell souvenirs, Phu Quoc trinkets and t-shirts. Also the street eats are endless, from all kinds of yum (salad) to on-the-go meat skewers. There are a number of pop-up bars, too, most of which have a cross-continental tavern kind of vibe and affordable prices.
What annoys us: The prices are relatively high at this market compared to the other night markets found throughout Asia. We also do not like that some seafood that's marketed as "fresh" is really defrosted an hour before the market opens.
Who goes there: Mainly tourists, both international and Vietnamese. Locals go there mainly to watch the tourists, but only a rare few will actually eat here as the prices are higher than other local places.
Pro tips: Come here before the sunset to see a variety fishermen try to sell their daily catch. The Duong Dong Market as well as the Cao Dai Temple are located nearby, both of which can make for a good side trip prior to feasting on seafood.
Where: The Phu Quoc Night Market is located on Bach Dang Street next to the Duong Dong River just below the towns main bridge and across from the Duong Dong Town market. The night market is open from 5:00pm until 2:00am.
Phu Quoc Night Market In Pictures:




What To Do At The Phú Quốc Night Market in Phu Quoc
The Phu Quoc Night Market is also a great place to go for drinks. Our favorite place is the Saigon Hub, which is designed to be one of Phu Quoc's best beer bars. Another great bar/lounge at the night market is known as the P Club Lounge.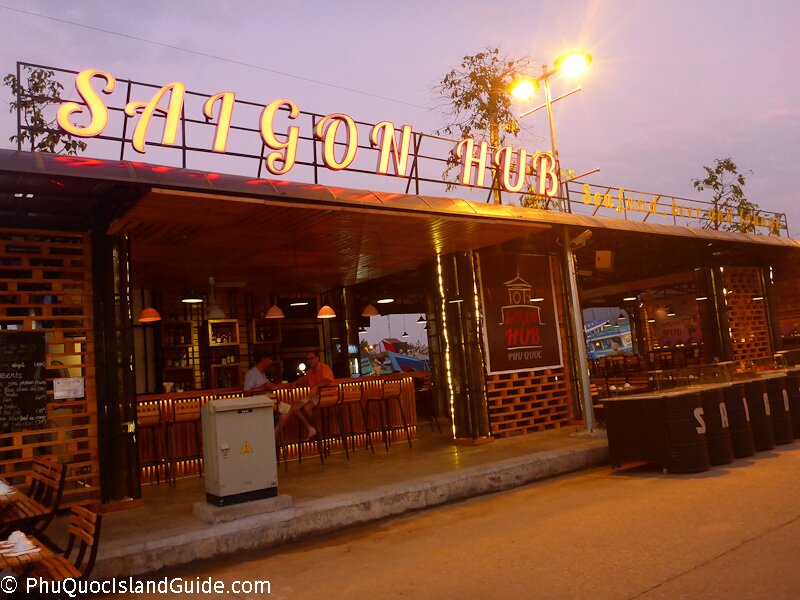 Summary
Reviewer
Review Date
Reviewed Item
Phu Quoc Night Market on Phu Quoc Island, Vietnam
Author Rating