Snorkeling in Phu Quoc Island
Snorkeling is an activity loved by many that the whole family can enjoy, either as a day trip, or simply a beach activity. Snorkeling is really easy, and the great thing is that there is no age limit, you do not have to be very fit or sporty, even non-swimmers can do it by wearing a life-vest; just simply float and watch the fish and coral. Learn about all the snorkeling spots on Phu Quoc by reading our island snorkeling guide today.

Not everyone wants to scuba dive and, to be honest, Phu Quoc is not a great scuba diving destination. Phu Quoc, however, is a great snorkeling destination as the reefs surrounding the island archipelago are easily accessible and it is an activity that can be enjoyed by everyone at any time, even if you do not know how to swim! Our snorkeling guidebook provides the recreational snorkeler tremendous value as we outline the best beach snorkeling & offshore snorkeling spots found throughout the island archipelago, supplementary snorkeling videos, and detailed information on how to access these spots.
Day After Day Of Amazing Snorkeling
The 1st edition of our Snorkel Phú Quốc Vietnam's Largest Island eBook comes from our extensive in the water experience snorkeling this wonderful island. Our honest approach will help you steer clear of the many reefs that have been destroyed from coral bleaching, and get you to the many fantastic spots still full of life.
Be Delighted Seeing An Abundance Of Coral & Marine Life
Only the best snorkeling spots
Avoid disappointing dead reefs
Learn about easily accessible beach snorkeling spots & offshore snorkeling spots
Explore With Confidence
Find the identified spot via GPS Co-ordinates
See it before you go via our snorkeling videos
Clear, accurate descriptions of what to expect, how to get there, and where to snorkel
Love Snorkeling? So Do We!
For snorkelers by snorkelers. We are passionate about snorkeling which is why we wrote this guide!
Save time. Save money.  Your time on this beautiful island is limited, make it count!
Phuquocislandguide.com is the authority and the #1 trusted resource on all things "Phú Quốc".  Buy with confidence!
WHY BUY THE SNORKELING PHU QUOC GUIDE?

To discover Phu Quoc's unique marine life on your own time.  With our guide you will not waste time snorkeling coral dead zones like these often recommended locations: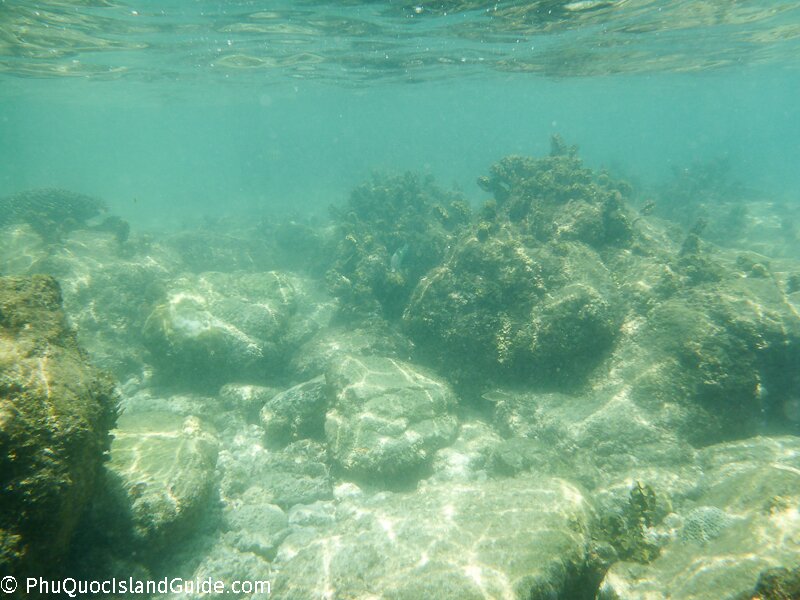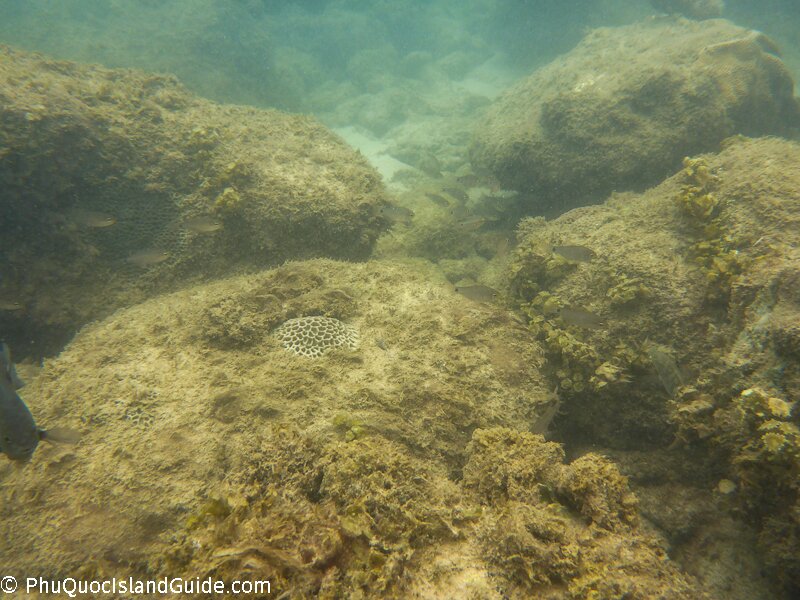 With our Phu Quoc Snorkeling Guide you will find….
Life like this: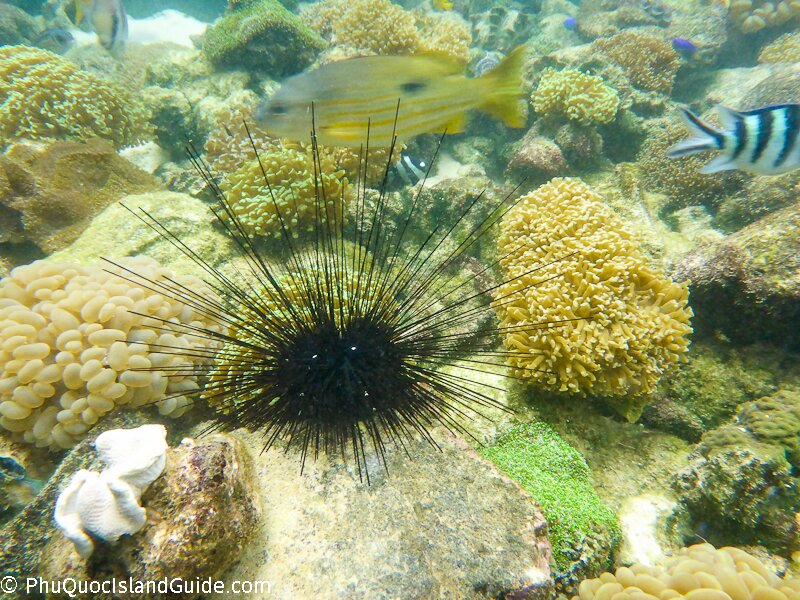 Secret beaches like this:

*We snorkeled all these spots. We took all the pictures and made all the videos. We compared what we did independently vs going on a Phu Quoc Snorkeling Tour.  There is no comparison. Buy & enjoy with confidence!