Phu Quoc Bars – Your Guide To All The Best Bars & Pubs On The Island
This guide is dedicated to curating all the best bars on Phu Quoc island.

Phu Quoc Bar Map:
BARS IN PHU QUOC

Happy Buddha



Location: On 92 Tran Hung Dao Street near Long Beach.
Description: A small expat owned bar with a live DJ every Saturdays. They are known to host full moon and half moon parties. Music type: dance, euro, edm.

P Club Lounge
Location: Phu Quoc Night Market
Description: A beer garden by the riverside night market with good food, drinks, music, and a mixed crowd.

Son Tra 1973

Location: Trần Hưng Đạo, Dương Đông, Phú Quốc
Hours of Operation: 4:00 PM to 10:00 PM
Type: Hillside upscale lounge
Food Available: Yes
Claim to Fame: The swimming pool with a view
Affiliated with a hotel/resort?:Yes, Son Tra Resort
Review: A really romantic place for a drink or even a stay. It's quiet, calm, and relaxing.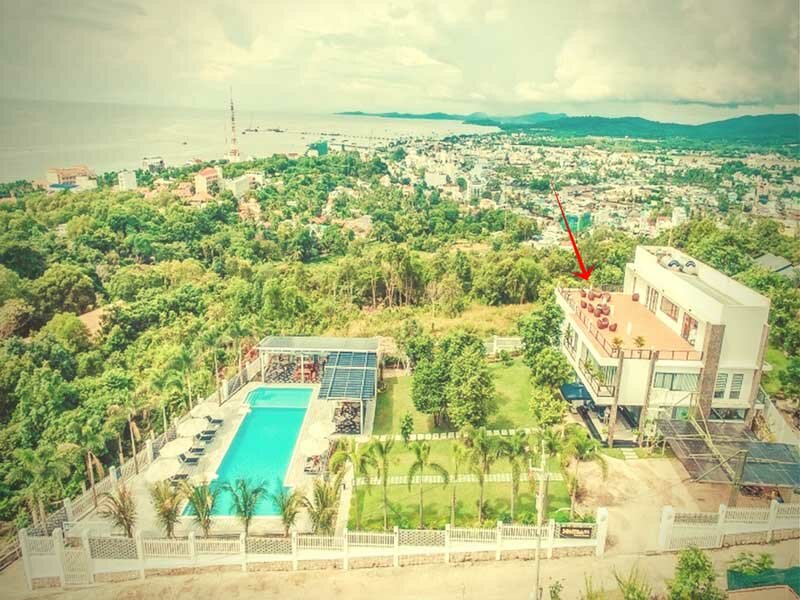 Pirates Cave
Location: At the entrance to Long Beach Village on 118 Tran Hung Dao Street next to the Sim Garden Resort
Description: Part bar part club, this large pirate themed venue is open daily from 6PM until late. Happy Hour from 6PM to 10PM.

Drunken Monkey
Location: Near Duong Dong Town, 82 Tran Hung Dao Street.
Description: A great bar to watch a game, play pool, hang out and meet new people.
Coco Bar
Location: At Long Beach Village and close to the entrance to La Veranda Resort
Description: Rum bar.

Sweet Home Alabama Bar
Location: In the alleyway leading to the Kim Hoa resort.
Description: The closest thing to a pub on Phu Quoc Island. They have a billiards table and a big screen TV where you can watch sports or news.

On The Rocks

Location: Ong Lang Beach, Phu Quoc Island
Hours of Operation: 4:00 PM to 11:00 PM
Type: Upmarket oceanfront bar
Food Available: Yes
Claim to Fame: Large wooden deck
Affiliated with a hotel/resort?:Yes, Mango Bay
Review: Tucked away on the north west side of Phu Quoc, this somewhat hidden beach side bar is part of Mango Bay Resort, however it is open to the public. With only a wooden railing separating you from the rocks, this waterfront restaurant/bar is perched as close to the sea as you can get without getting wet. On The Rocks is a great place for mature individual couples and families to enjoy the simple island life while slowly sipping on delicious made-to-order cocktails.

Rory
Location: Long Beach Village
Review: This older beachfront establishment has a large wooden deck and a round bar where you can meet fellow travelers while enjoying a drink or two. At sunset you can sit down on one of their colorful plastic chairs while watching the sun go down. They have a "DJ" at night and occasionally have a live band playing during the high season. Drinks can be pricey though but worth it if you stay late enough for their nightly beach bonfire. For the longest time this bar had a bit of a monopoly in the beach bar scene but those days are gone with new beach bars that have opened up in 2016 and 2017 e.g. Golden Beach Bar, Sunset Beach Bar, and Malabar.
Chez Carol Bar



Location: 9 Tran Hung Dao, Long Beach
Description: This large family friendly bar/restaurant is a great place to listen to live music as they usually have a Filipino band playing on most nights.

Moe's Bar
Location: In Duong Dong Town at 14 Tran Hung Dao Street
Description: This bar's namesake is from the Simpson's Cartoon Show and this is reflected in the bars signage. Besides the sign and the obvious copyright violation, there is nothing really special about this place. Hopefully they start selling Duff Beer soon!

More Phu Quoc Bars:
Rabbit Hole Irish Pub
Address: Long Beach
Type: Phu Quoc's first Irish Pub.  Has Guinness and Irish Whisky and an authentic Irish person!
Chinaski's Bar
Address: Long Beach
Type: Late night bar.  Google the name "Chinaski's" to learn more.
Phu Quoc Deli Bar & Restaurant
Address: Phu Quoc Night Market
Type: Beer garden and restaurant
Midori Lounge & Restaurant
Address: Ong Lang Beach
Type: Lounge
Bittersweet Speakeasy Bar
Address: Long Beach
Type: Bar & lounge
La Bodega
Address: Ong Lang
Type: Small bar

PHU QUOC BACKPACKER BARS
Social watering holes for those traveling on a budget.
Langchia Bar
Location: Right off 84 Tran Hung Dao, Long Beach
Review: The Langchia Bar has a great social scene for both young and old backpackers. The bar has cheap drinks and it is a good place to meet people. They also have a mini swimming pool which you may be allowed to use.

Canary Bar

Location: 103 Tran Hung Dao
Review: This is another good upmarket hostel bar with a foosball, pool table, and even a swimming pool. Come for the drinks, stay for the pool.

More Backpacker Bars in Phu Quoc:
Mushroom Backpackers Bar
Address: 170 Tran Hung Dao
Type: Backpackers bar in a backpackers hostel
9 Station Bar
Address: 91 Trần Hưng Đạo
Type: Hostel Bar
Phu Quoc Island Life Bar
Address: Ong Lang
Type: Hostel bar
Gecko Bar
Address: Long Beach
Type: Backpacker bar
Pineapple Bar
Address: Long Beach
Type: Backpacker bar, sells infused vodka
Karaoke In Phu Quoc
If you want to party with the locals there are a number of karaoke bars in Duong Dong Town.
Saigon Phu Quoc Resort: located inside the building to the left after you enter the gate.
Sasco Blue Resort have 2 private karaoke rooms available.
YNGAN Cafe & Karaoke Bar on Nguyen Trung Truc Street, after Hung Vuong Street, in Duong Dong Town proper is another popular place.
Long Beach Center has a upscale Karaoke club and bar.
Nightclubs in Phu Quoc that have shut down:
The following clubs have shut down on Phu Quoc:
Lion Garden Beer Club
Location: 7 Tran Hung Dao, Long Beach
Description: Lion Garden Beer Club is Phu Quoc's largest full service club that also has a restaurant and outdoor patio. It's hard to miss this spot – just look for Singapore's iconic Merlion statue at the entrance. Sexy people, large open space, pulsating music, and a good selection of beverages… this is probably the most happening place at the moment with a good mix of Vietnamese and International tourists alike. Opened daily from 4pm onwards

Silk Alley
Location: 141 Tran Hung Dao, Long Beach
Description: A nice open air bar perfect for watching the busy street action during the sunset and evening hours. Caters to a mainly western tourists.


Kiki's Club
Location:Tran Hung Dao, Long Beach
Description: One of Phu Quoc's first real nightclubs.
Summary
Reviewer
Review Date
Reviewed Item
Author Rating