[separator headline="h1″ title="Bird Watching on Phu Quoc Island, Vietnam"]
Located in the Gulf of Thailand Heart shaped Phu Quoc Island is the ideal destination in Vietnam for a beach relaxing holiday as it has the most beautiful beaches in the country. The island not only has gorgeous emerald warm sea and long sandy beaches but also has a rich national park which covers almost 60% of the island and thus makes Phu Quoc an attractive destination for birders all around the world.
There are 119 species of birds on Phu Quoc and the best time for bird watching is before sunrise and sunset.  The following is our list of the top ten birds that you may see while you are here on the island.
[hr style="2″ margin="20px 0px 20px 0px"]
1. Oriental Pied Hornbill
Where to see: North East section of the island
Difficulty of spotting this bird: 7/10
[responsive]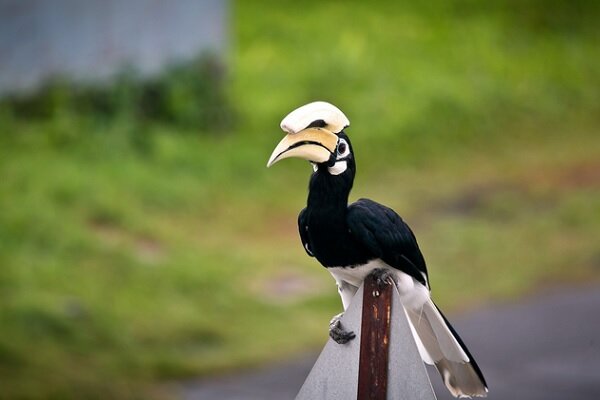 [/responsive] [hr style="2″ margin="20px 0px 20px 0px"]
2.  White Bellied Sea Eagle
Where to see: Ganh Dauh Village
Difficulty of spotting this bird: 4/10
[responsive]

[/responsive] [hr style="2″ margin="20px 0px 20px 0px"]
3.  Little Egret
Where to see: Mangrove ares – Along Cua Can river.
Difficulty of spotting this bird: 2/10
[responsive]

[/responsive] [hr style="2″ margin="20px 0px 20px 0px"]
4.  Hill Myna
Where to see: North East section of the island
Difficulty of spotting this bird: 6/10
[responsive]

[/responsive] [hr style="2″ margin="20px 0px 20px 0px"]
5. Lesser Whistling Duck
Where to see: Rach Tram Village along the river and Cua Can River.  They have also been spotted around Duong Dong Lake.
Difficulty of spotting this bird: 4/10
[responsive]

[/responsive] [hr style="2″ margin="20px 0px 20px 0px"]
6. Greater Flameback
Where to see: North East section of the island
Difficulty of spotting this bird: 7/10
[responsive]

[/responsive] [hr style="2″ margin="20px 0px 20px 0px"]
7.  Blue Eared Barbet
Where to see: Any forested area on the island
Difficulty of spotting this bird: 5/10
[responsive]

[/responsive] [hr style="2″ margin="20px 0px 20px 0px"]
8. Chestnut Headed Bee Eater
Where to see: Any forested area around the island.  Easier to spot near Ham Ninh.
Difficulty of spotting this bird: 6/10
[responsive]

[/responsive] [hr style="2″ margin="20px 0px 20px 0px"]
9.  Common Kingfisher
Where to see: North section of the island, especially Rach Tram and Rach Vem area.
Difficulty of spotting this bird: 6/10
[responsive]

[responsive] [hr style="2″ margin="20px 0px 20px 0px"]
10.  Tawny Fish Owl
Where to see: North East section of the island, deeper in the forest.
Difficulty of spotting this bird: 10/10 (nocturnal)
[responsive]

[/responsive]