Phu Quoc's Mangrove Forest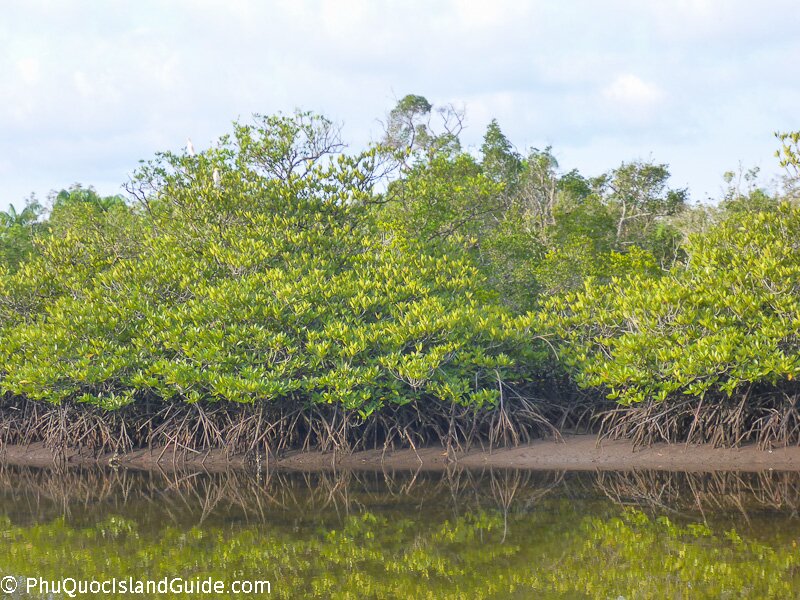 The northern coast of Phu Quoc Island and some areas in An Thoi are home to the regions most sensitive ecosystem – the Mangrove Forest.  The mangroves protect the island from floods during the rainy season and provides a channel for nutrients to flow throughout the Phu Quoc National Park.  Phu Quoc's mangrove forests are mainly concentrated along Bai Thom and Ganh Dau's northern coastline and is a home to numerous plants, animals, and even people. The region is a up-and-coming ecotourism destination and organized tours to the mangroves will commence soon.
Species of Mangroves found on Phu Quoc Island:
Rhizophora apiculata
Bruguiera gymmorhisa
Sonneratia alba
Lumnitzera racemosa
Ecoecaria agallocha
Lumnitzera coccinea – *found on Phu Quoc Island only.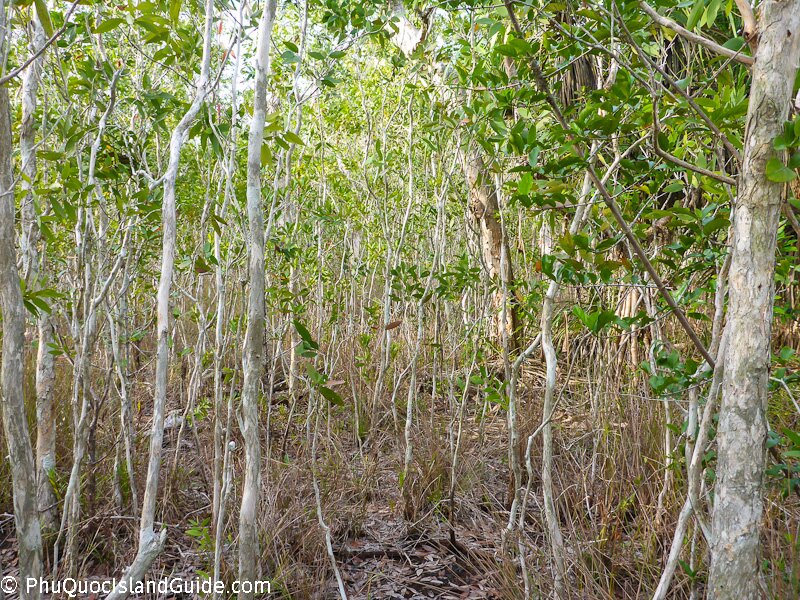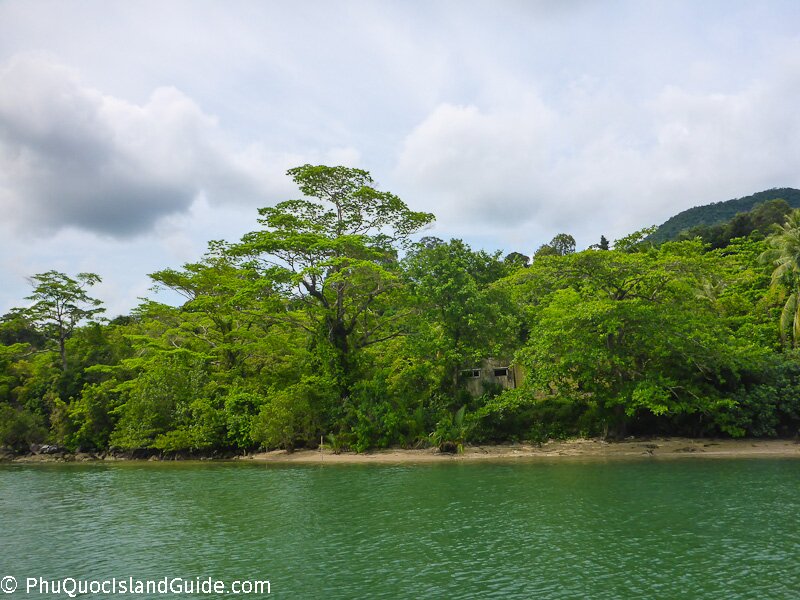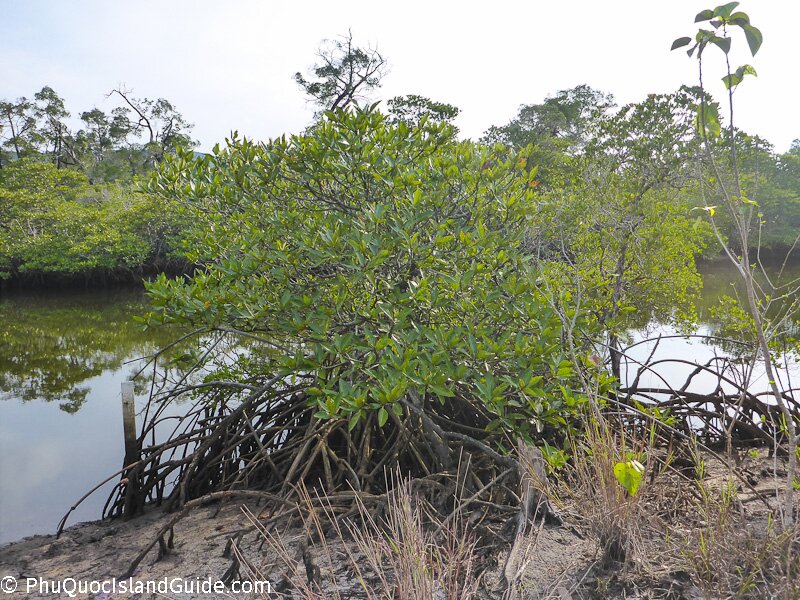 Phu Quoc Island Mangrove Forest Tour
The following is a tour of Phu Quoc's Mangrove Forest & Phu Quoc's Melaleuca Woodlands.  The much sought after Tram Mushroom can be found here.