Phu Quoc Pepper Farms
Introduction » Pepper Farm Tours » Buying Phu Quoc Pepper
Vietnam's Phu Quoc Island is world famous for its ocean sunsets, white sand beaches, beach snorkeling, luxury resorts, fish sauce and now organic black peppercorn production.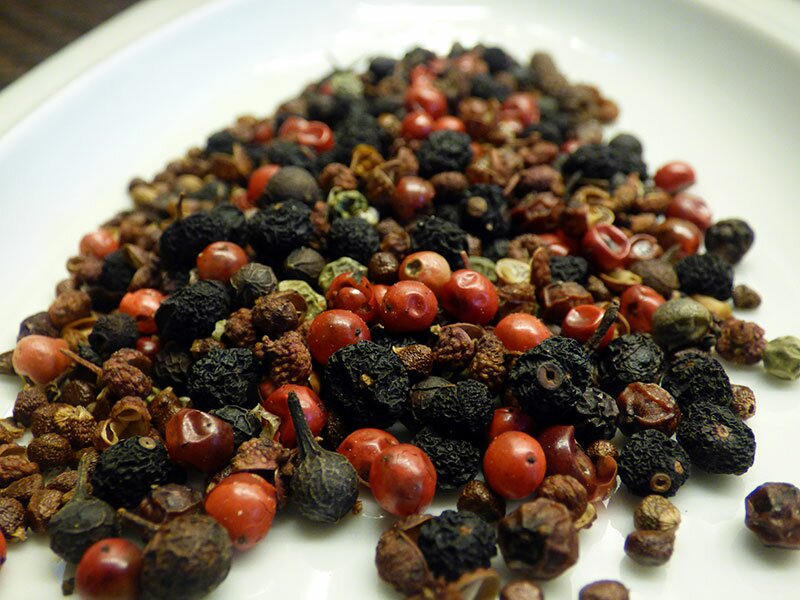 Pepper Farms On Phu Quoc
Phu Quoc Pepper Farms are located all over Phu Quoc Island and yield over 1,100 tonnes of the spicy fruit every year using traditional labor intensive methods. Organic farming and sustainable agricultural methodologies are also slowly being adopted in order to to comply with GlobalGAP certification requirements, which once achieved will make Phu Quoc's pepper competitive with Kampot's. A few pepper plantations on Phu Quo also have the financial support from Vietnam's government, who are trying to brand Phu Quoc's pepper as a premium artisanal product suitable for global export at scale, similar to Phu Quoc's fish sauce. The local pepper farmers are also converting their peppers farms into tourist destinations to earn additional income from ecotourism, a popular trend in travel. Today on Phu Quoc Island you can visit a pepper farm, learn how pepper is cultivated, and even stay at one of the islands few pepper farm homestays.

Phu Quoc Pepper Farm Tours
Joining a Phu Quoc Pepper Farm Tour is a great way to learn how pepper is processed on the island as well as its history. You can visit a Phu Quoc Pepper Farm independently or as part of a tour.
Buying Pepper Products On Phu Quoc Island
There are numerous pepper based products for sale on Phu Quoc Island, from sauces, salts and dips to the actual raw peppercorn itself. If you plan on buying whole Phu Quoc peppercorn (black, red or white), it is important to note that pepper is classified as an agricultural product and must be declared at your country's customs. Unprocessed whole green and red peppercorns are normally confiscated at the border due to fears of the fruit being contaminated. The dried black, red, and white peppers are a safer choice.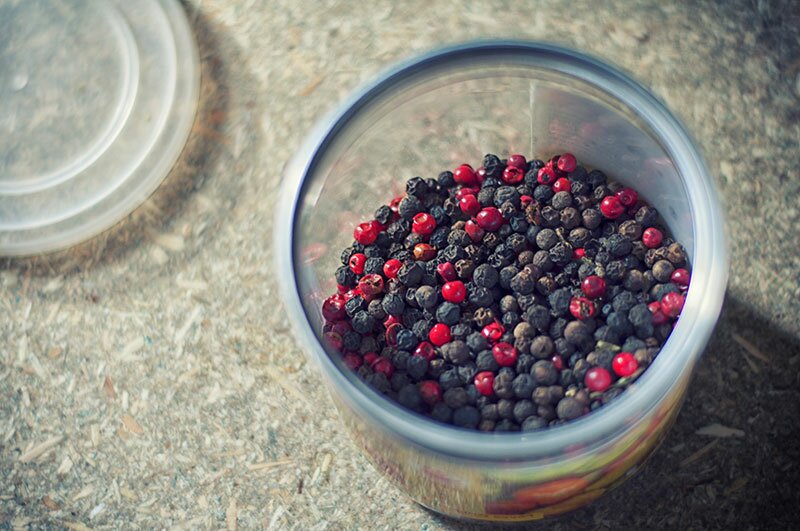 Organic Phu Quoc Pepper vs Vietnamese Pepper
The pepper plants origin traces back to the Malabar region of India and it is not native to Vietnam. As such, most Vietnamese pepper farmers heavily use chemical carcinogenic pesticides to ensure that their crop survives and bears fruit. Pepper also contains mycotoxins which are usually removed by either more chemicals or through radiation. On Phu Quoc Island, chemicals are also used, however there are some plantations that use technology and sustainable farming methods to grow a safer crop. It's hard to tell which Phu Quoc pepper farm is producing and selling organic peppercorn as there are no standards, regulations, or testing in place on the island for human health and marketing of products. However the national government is pursuing internationally recognized certifications as they are trying to brand the island as producing an organic pepper via sustainable farming methods to boost the islands visibility as a premium ecotourism destination and to justify charging more for their pepper crop.