Bioluminescent Plankton In Phu Quoc
The waters surrounding Phu Quoc Island are not only teeming with fish but they are also teeming with glow in the dark plankton (bioluminescent algae).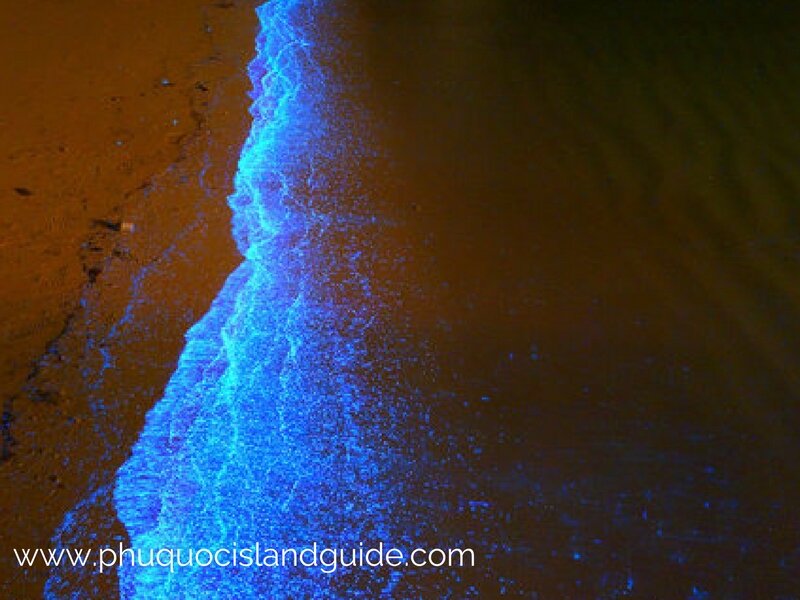 Watch Bioluminescent Plankton In Phu Quoc


When the sun has set and the moon is waning, a ethereal phosphorescence can be seen in the water along the shores of Phu Quoc caused by plankton which are only visible at night and emit a blueish glow when the water surrounding them has been disturbed, either by your hand or a gentle wave.  One of the most amazing and natural experience you can have on the island is by swimming at night with the stars above you and the water glowing around you.
These glow in the dark plankton are common in the Gulf of Thailand area but they will only emit their "blue glow" when they have the energy to do so.  They have been spotted in the southern section of Long Beach, north of Dat Do Beach, off the coast of Rach Vem Beach, and also in the north east section of Ganh Dau Beach.
Summary

Article Name
Glow in the dark plankton on Phu Quoc Island
Description
Review about the glow in the dark plankton that can be seen on Phu Quoc Island, Vietnam
Author