Now It Is Easy For Singaporeans To Discover Phu Quoc…
[responsive]

[/responsive]
---
Phú Quốc is so beautiful.
This up and coming topical beach resort island in Vietnam really is like what you see in the travel pictures. Our photo above is filter free taken straight from a simple point and shoot camera. Turquoise blue waters so crystal clear, white sandy beaches, swaying palms, ocean sunsets, everything you ever want in an exotic tropical island paradise, it's here.
Before it was very difficult for Singaporeans to get here.
Previously, you had to:
[box style="1″]
Obtain a Vietnam Visa and/or Visa On Arrival approval letter;
Take a flight from Singapore to Ho Chi Minh City (approximately 3 hours);
Completel Visa procedures and get your passport stamped;
Transit and take a local flight to Phu Quoc;

---

or if you are an intrepid traveler and want to take the overland route coming by land you had too…

---

Transit from the HCMC's Tân Sơn Nhất International Airport and take a bus to southern Vietnamese towns of either Ha Tien or Rach Gia, both of which are approximately 8 hours away from Ho Chi Minh City.
THEN Take a 2.5 hour ferry from these aforementioned port cities to the port of Phu Quoc;
Travel another 25 minutes by bus/shuttle/minivan to Duong Dong Town, the main town on Phu Quoc
And finally transfer to your hotel.
[/box] By the time you arrive, you will probably feel like you need to take another holiday just from the cumbersome process of getting here!
But now, thankfully, you can fly directly from Singapore to Phu Quoc Island AND receive a 30 day visa exemption.  Vietnam Airlines currently offers this flight 3 times per week at a great rate.  If you are tired of the same old Thai and Malaysian beaches and looking for something unique, browse through our travel guide and consider Phu Quoc – Asia's next top tourist destination and Vietnam's largest island.
And just to tease you a little bit, check out some of these images of Phu Quoc that will make you wish that you were here right now:
28 islands in all, just waiting for you to explore….
[responsive]

[/responsive]
---
… need a break from lying in the sun? explore the picturesque villages found all around the main island of Phu Quoc...
[responsive]

[/responsive]
---
…finally end your day by watching the sun go down.  Ocean sunsets are the best sunsets!
[responsive]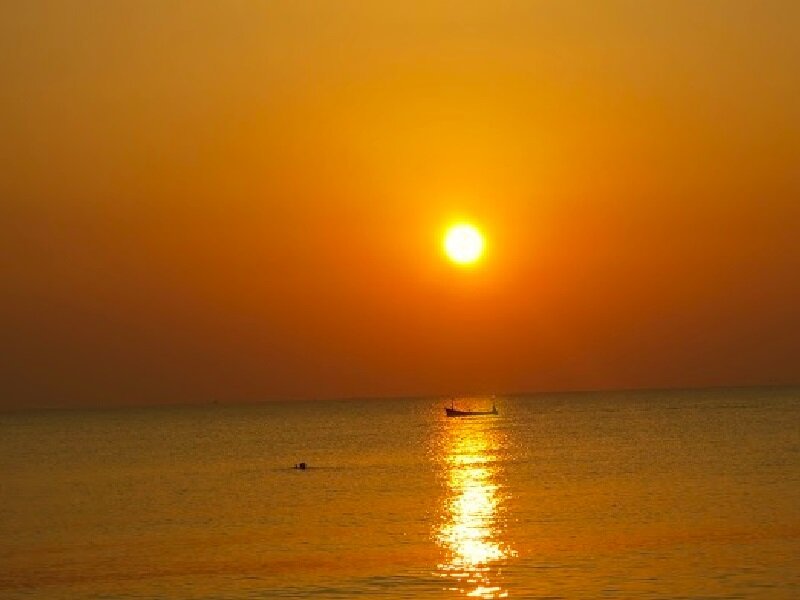 [/responsive]
---