Con Dao: What to see, do, eat and where to stay
Con Dao, Vietnam's Most Interesting Archipelago
It's hard to believe, but Brad Pitt and Angelina Jolie have now been married for almost 2 years. In 2011 the duo, one of the world's premier celebrity couples, touched down to spend a paparazzi-free trip gazing at the turquoise waters and walking the white sands of a Vietnam island paradise.
Which paradise? The islands of Con Dao, specifically the Six Senses Con Dao Resort on Con Son Island, the only luxury getaway that have made this part of the world the romantic destination of choice for newlyweds, celebrities and even location independent entrepreneurs. They love to stay in the famous ocean view bungalows overlooking the Con Dao archipelago.

SO WHERE EXACTLY IS CON DAO?
It's in the South China Sea, off the south-east coast of mainland Vietnam, 185 kilometers from Vung Tau. Con Dao is a coral-reef surrounded archipelago consisting of 16 islands.
HOW DO YOU GET TO CON DAO?
Vietnam's national carrier Vietnam Airlines (vietnamairlines.com) offers weekly flights from Ho Chi Minh City and Can Tho, which take under an hour. You can also take a ferry to Con Dao from Vung Tau, if the seas are calm, and the ferry is a long thirteen hour journey.
WHAT'S THE BEST WAY TO GET AROUND THE ISLAND?
Once on Con Son, Con Dao's main island, travelers can hire a bicycle, motorbike, or car to travel around. Jet skiing, sailing or other watercraft can also be a good way to see the islands from the water.

WHAT'S THE BEST TIME TO GO?
With an endless summer – temperatures average 28-31C year round – the Con Dao Islands are beautiful at any time of the year but vacationers are best to avoid the peak season from December to January, when local Vietnamese flock to Con Dao for their holidays. The shoulder seasons, March-April and October-November, often represent the best climate and value and it is also the best time to see the marine life. Water temperature is a delicious 27C year round.
IS CON DAO JUST FOR HONEYMOONERS?
No. Although it is renowned as one of the most romantic and mysterious place in Asia, and Vietnamese go their to take wedding pictures, Con Dao is not limited to honeymooners. With unrivaled natural beauty, sophisticated luxury, authentic culture, and fine dining offering one of Vietnam's liveliest underwater playgrounds, Con Dao is so much more than just the over-water bungalow and is begging to be explored by holiday-makers of all kinds.
WHAT OTHER ACCOMMODATION OPTIONS ARE THERE?
There are options to suit every traveler from authentic mini-hotels, which are like a guesthouse or B&B, to beach front resorts. While Con Dao is most famous for the luxurious Six Senses Resort, other hotels offer different levels of accommodation from garden villas to beachfront bungalows, which come with varying price tags.
WHAT ABOUT THE FOOD?
For fine dining Vietnamese style, head to Six Senses. For ocean view coffee and tea, there is the Con Dao Cafe, a popular hangout with both tourists and locals alike. Seafood lovers will find numerous restaurants that cook up fresh fish, crabs, and lobsters which you get to pick. Finally for that authentic Vietnamese foodie experience, head over to the Con Son Market where you will find a variety of street food.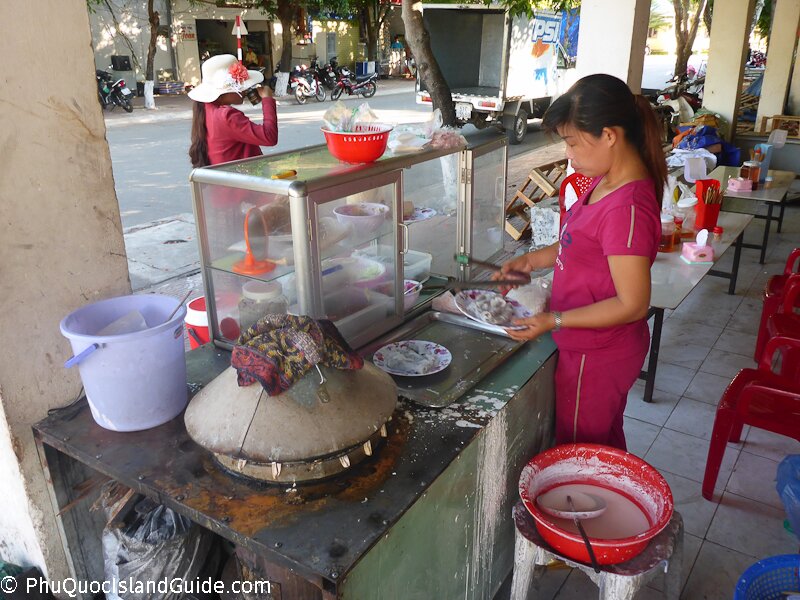 WHEN I'M TIRED OF THE BEACH, WHAT'S LEFT?
Con Dao is famous for its prisons and other historical sites. It is also Vietnam's best scuba diving destination. The Con Dao National Park has numerous trails that take you into the heart of the rain forest where you are guaranteed an encounter with the endemic wildlife found here.

WHAT'S THE CURRENCY/WHAT CURRENCY WILL TRAVELERS NEED?
Vietnamese dong, which can be changed from US dollars at hotels or pulled out of ATMs in Con Son Town center.
AND WHAT ABOUT THE LANGUAGE?
The official language is Vietnamese, but English is also widely spoken, especially in tourist areas. So Xin Chao works for "hello" and Com On for "thank you".
HOW CAN I FIND OUT MORE?
Have a look at Con Dao's Tourism's website: https://www.phuquocislandguide.com/condao/