Cua Can River
The Cua Can River is one of the largest river systems located on Phu Quoc Island in Vietnam.  The river begins at the Phu Quoc National Park and empties in the Gulf of Thailand.  The Cua Can River and its tributaries are an important asset in Phu Quoc's ecotourism development initiative  Activities on the river include river sight-seeing, bird watching, and kayaking.

About The Cửa Cạn River
The Cua Can River in Phu Quoc is a large but shallow river system found in the north west section of the island. The Cua Can River divides Ong Lang Village from Ganh Dau Village in the north. The river is dotted with many homes as well as restaurants.

Cua Can River Tour & Restaurant
Along a small road next to the Cua Can River is the Hung Viet Restaurant. The Hung Viet Restaurant is a great place to stop for a drink or a bite to eat. Here you can also rent a kayak and/or join one of their Cua Can River Cruises: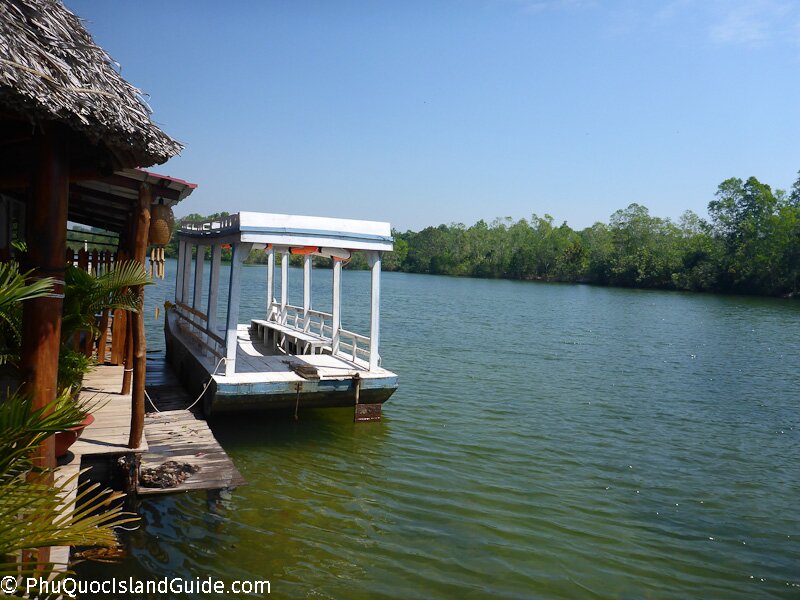 Kayaking Cua Can River
A popular activity on Phu Quoc Island is to kayak down the Cua Can River.  There are many Cua Can river kayaking tours available or you can rent a kayak from one of the seafood restaurants located in the area and paddle down the river independently.  Visitors can also SUP, stand up paddle board, down the Cua Can river as well.
Summary
Reviewer
Review Date
Reviewed Item
Author Rating