Rock Garden on Phu Quoc
Discover Rock Garden on Phu Quoc, a natural attraction located on the east coast of the island. The Rock Garden is a natural attraction located along the eastern coast of Phu Quo Island in Ham Ninh Town. The scenery consists of various granite rocks situated in shallow turquoise water. You can swim, snorkel, or simply relax on the soft light golden sandy beach here.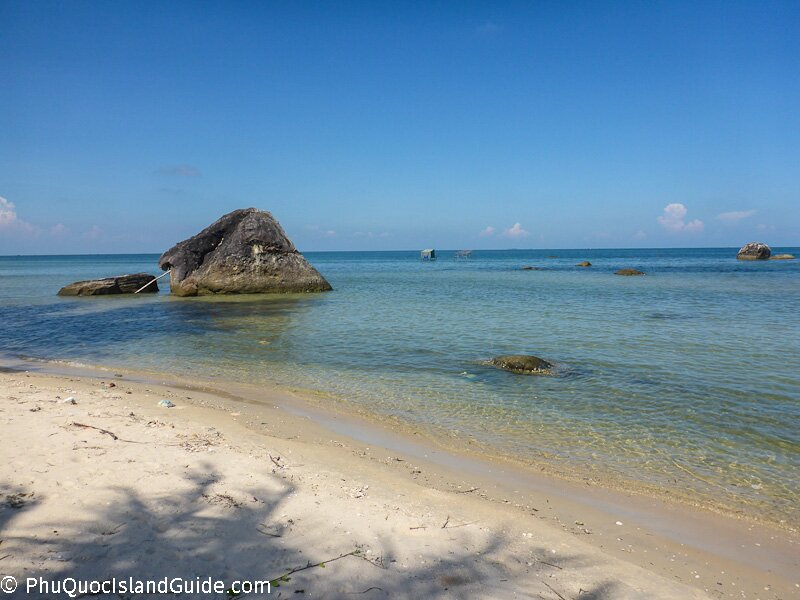 Rock Garden Video Tour:
How To Get To Rock Garden
The Rock Garden is located 5kms north of Ham Ninh Village in Cay Sao village along the coastal road taking you from Ham Ninh Village to Thom Village.